Our client is opening a new surf shop near Beach 90 St. For his shop to be successful our job is to attract surfers from all around as well as Rockaway residents. He wants to be different from the other shops and make a name for himself among the long-time veteran store fronts. 
My partner Vashnee and I individually designed our own deliverables while providing daily feedback to keep each other on goal. 
–
Challenge:
Differentiate from the existing veteran surf shops in the Beach 90 - Rockaway vicinity while grabbing the attention of Surfers, Rockaway residents, tourists and day trippers, beach and board walkers and people looking for an escape from the hustle and bustle of city life. 
Problem:
If you are not a local or a surfer why care about/travel to the Rockaways?
Solution:
Create two separate visual identities for the client to select from, that are individual but connected by the ocean, one for the avid surfer and the other to those who would enjoy the unique travel experience to the Rockaway's 
​​​​​​​–
- Research, design brief, logo sketches, logo iterations, 
- Business Card: 2" x 3.5"       
- Letterhead and Stationary: 8.5" x 11"          
- 

Envelope: US #10 4.125" x 9.5"       
- Branding Page 14"H x 17" W 
Additional Deliverables:
Tote bags, handled kraft paper bags, surf boards, and rash guards
​​​​​​​
 Advertisement
– Pura Vida (pronounced poo-rah vee-dah) is a Costa Rican saying that translates to "pure life" or "simple life".  To many it's more than just a phrase- it is a way of life. ​​​​​​​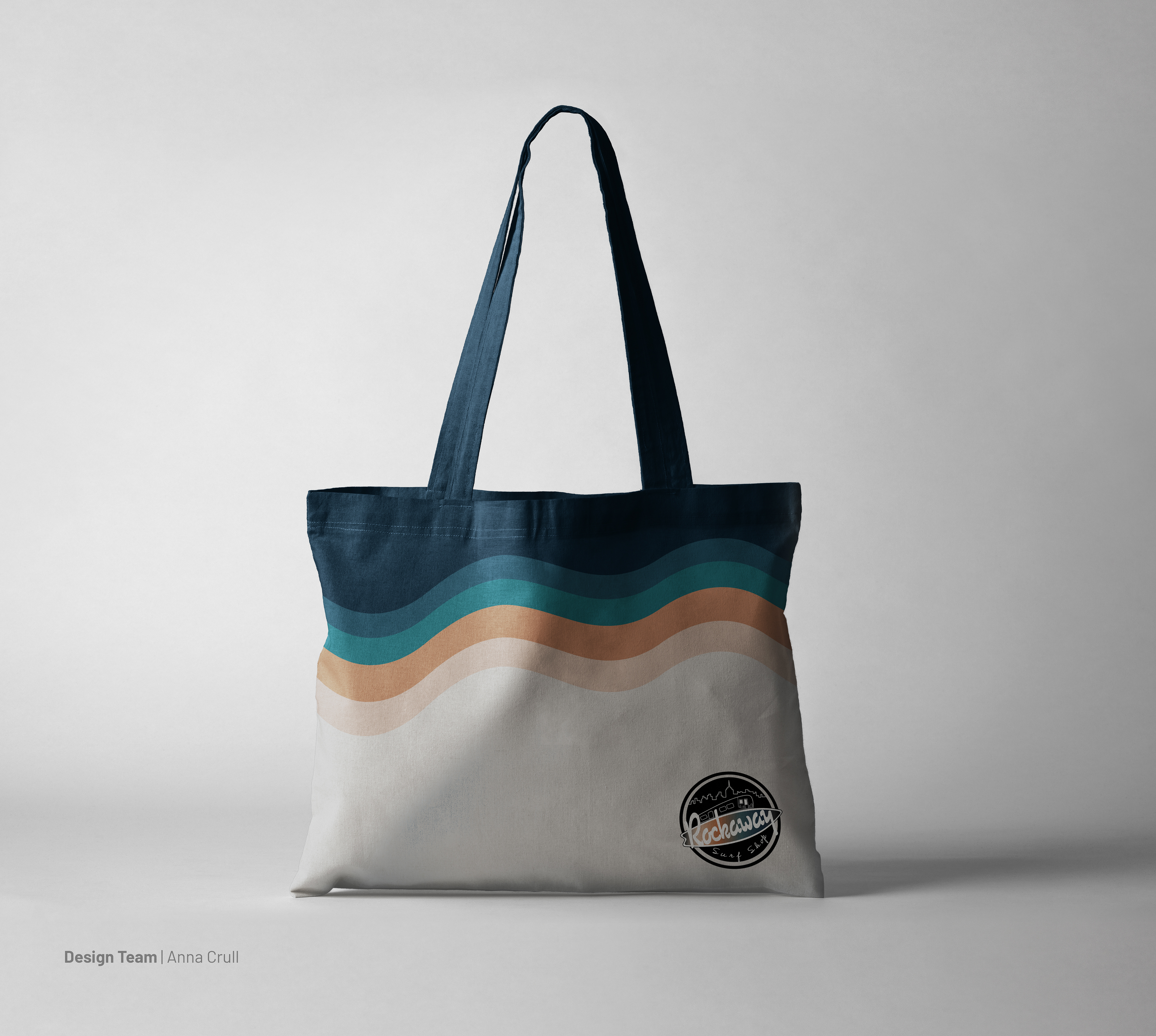 CONCEPT THREE
  |  Logo Two